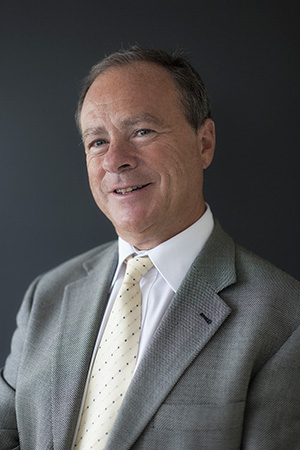 Professor Mark Bradford is the Research Director for the Centre for Infrastructure Engineering and Safety at UNSW and is a world leader in structural engineering. 
His current research looks at achieving sustainability in construction – reducing the carbon footprint by using new materials, eliminating energy-intensive demolition and encouraging recycling. This topic poses a major engineering challenge in Australia, so much so that in 2010, his research saw him named a Laureate Fellow by the Australian Research Council.
Professor Bradford's project aims to develop a 'green' sustainable composite steel-concrete building frame system that reduces greenhouse gas emissions throughout the life-cycle of building construction, usage and deconstruction. Through his research, Professor Bradford ultimately hopes to change the thinking in the structural engineering profession by making sustainability an integral consideration in design.
To help his cause, he is currently an active member on four Standards Australia Committees which are developing national codes in structural engineering.
Professor Bradford has a long and distinguished history in the structural engineering arena. He is an elected Fellow of the Australian Academy of Technological Sciences and Engineering, and a Fellow of the British Council, the Royal Society and the Australian Academy of Science. He received the Faculty of Engineering Research Excellence award and serves on the editorial board of a number of journals including the International Journal for Numerical Methods in Engineering, Advances in Structural Engineering, Australian Journal of Structural Engineering, and International Journal of Structural Stability and Dynamics.
He has also won several awards, however being bestowed Distinguished Membership of the American Society of Civil Engineers is his proudest moment. "I am the first Australian structural engineer and second ever Australian to be awarded Distinguished Membership of ASCE," he said.