Insulating Concrete Sandwich Panels – Understanding their behaviour and improving their performance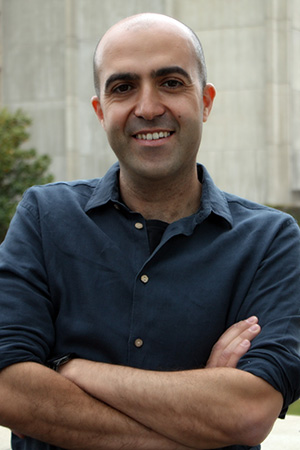 Precast concrete is commonly used in modern construction techniques. The benefits offered by precast concrete walling, along with the growing availability of mobile cranes and the rising cost of bricklaying, have seen precast wall panels becoming the product of choice in the Australian construction market.
Precast concrete sandwich wall panels typically include two reinforced concrete layers separated by a rigid insulation foam. Shear connectors that are made of fibre-reinforced polymers are a recent introduction, used to facilitate an enhanced composite action between the layers. This combination of materials provides energy-efficient panels in terms of superior thermal insulation and lighter weight. As a consequence, as noted, the panels are increasingly popular in both the Australian and overseas construction markets.
However, the structural behaviour of sandwich panels is incompletely understood. Currently there are no official standards for their design, and engineers mainly rely on some observed phenomena reported in limited testing. As a result, major differences of opinion exist among designers concerning the structural performance of these panels, which has reduced confidence in their use despite their outstanding advantages over traditional solid panels.
In this CIES research project, funded through an ARC Discovery Project grant (DP160102027) awarded to Professor Emeritus Ian Gilbert and Associate Professor Ehab Hamed, numerical and experimental investigations were conducted in order to better understand and promote this technology. Experimental investigations were conducted over a two year period concluding in mid 2019. Recent construction technologies were tested in the laboratory and were then modified using innovative construction technology proposed by A/Prof Hamed that led to a significant improvement in the structural performance. A total of 20 full-scale panels were tested under various loading conditions.
Through the PCI (Precast Concrete Institute) committee "Precast Insulated Wall Panels", A/Prof Hamed is currently involved in establishing design guidelines that can be confidently used by engineers.
Overall the project has delivered significant outcomes that will contribute to the safe design of precast concrete sandwich panels, so that their energy-efficiency and load carrying capacity can be realised. This will promote a technology that significantly reduces the cost and energy needed for heating and cooling buildings, with an overall positive impact on the environment. With the expected changes in climate and the increasing demand for sustainable and green buildings, the use of concrete sandwich panels as an effective, affordable, and durable solution is expected to increase rapidly, further highlighting the environmental and financial use of this research project.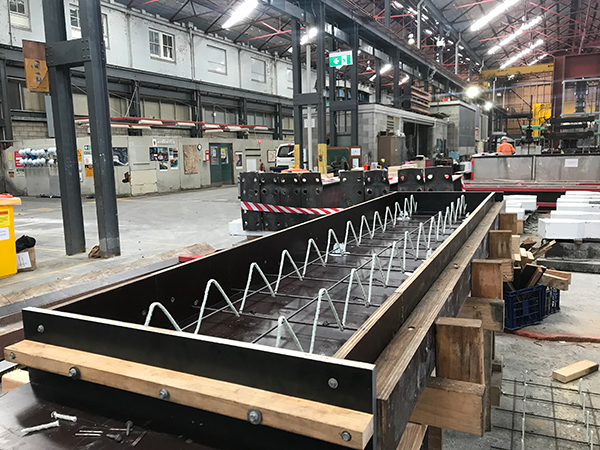 Diagonal-bar shear connectors made from glass fibre reinforced polymers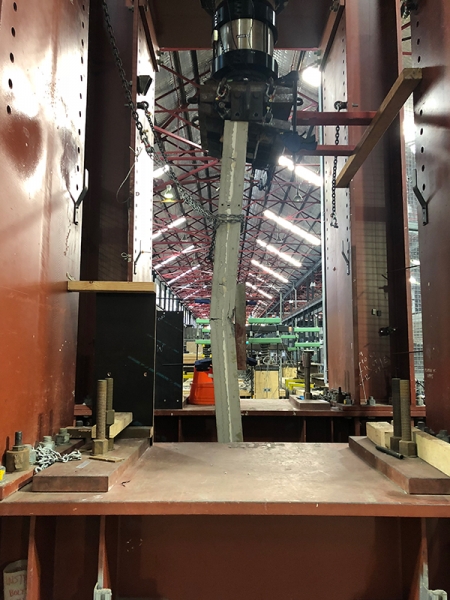 Testing of concrete sandwich panels under axial compression