CIES leading research facility - enabling digital construction
The construction industry requires radical change to keep up with urban population growth and the increased demand for affordable housing.
Urban dwellers accounted for 54% of the world population in 2015, a significant increase from 30% in 1950. It is expected that 60% of the world's population will be living in cities by 2030. The increase in urban population, combined with higher living standards, has resulted in increased demand for new housing. Along with increased populations, high land and infrastructure costs, unregulated housing markets, and limited productivity in the construction industry, increased demand has resulted in a housing affordability crisis in major cities around the world. In particular, Australia's major cities such as Melbourne and Sydney have seen an exponential rise in house prices and rents in recent years to the point where the younger generation may not be able to afford to buy their own house.
3D printing of houses and building components with robots is one of the newly developed areas of digital construction that can increase productivity and sustainability of construction projects. The Australian construction industry, with 8% share of the GDP, can be part of the recent global movement towards digital construction, which aims to reduce high construction costs and to cope with the urgent need for affordable housing. Robots can substantially boost a sustainable and economical digital construction of unique architectural geometries, thus reducing material, waste, cost and lead time. They can also be used to boost construction in locations that are difficult or dangerous for human access, or in remote areas where there is insufficient skilled labour, as well as providing fast and resilient accommodation for people affected by natural disasters.
An increasing number of projects and prototypes in 3D printing of houses and building components such as facades and architectural features are happening around the world. Research institutions and start-up companies supported by the construction industry in Netherland, Denmark, Germany, France, Switzerland, Singapore, China, and United States have started to showcase the ability of 3D printing in construction of houses and building elements.
COBOD, a 3D printing start-up in Denmark has demonstrated the first 3D printed house in Europe that complies with European construction code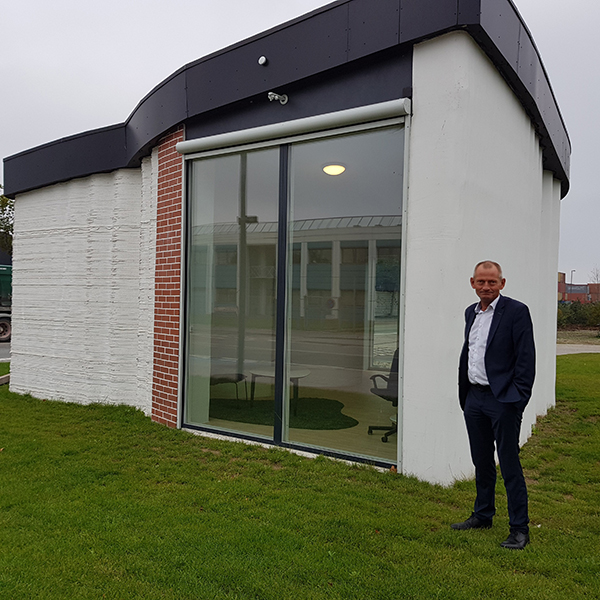 Figure 1. The prototype of first 3D printed house in Europe that complies with European construction code (Courtesy of COBOD and Mr Henrik Lund-Nielsn, CEO)
Witteveen+Bos recently finished a prototype of a 3D printed house for the Housing Development Board of Singapore.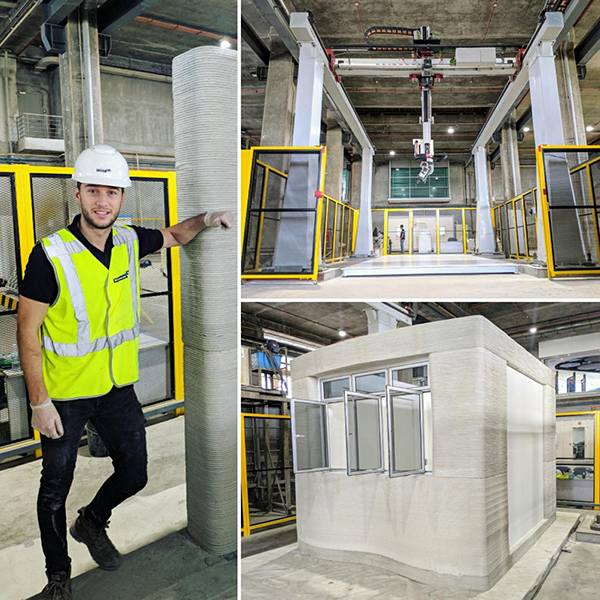 Figure 2. The prototype of 3D printed house for the Housing Development Board of Singapore (Courtesy of Witteveen+Bos and Mr Jordy Vos, Project Leader)
Nanyang Technological University of in Singapore started a project to showcase the ability to print affordable modular toilets for remote Indian villages
Figure 3. The prototype of 3D printed toilet for remote Indian villages (Courtesy of Nanyang Technological University and Dr Biranchi Panda, Researcher)
XtreeE, based in France, has showcased high-resolution printed curved walls and large-scale architectural features for construction sector
Figure 4. Prototypes of high resolution printed curved walls and architectural features (Courtesy of XtreeE and Ms Mahriz Akhavan Zakeri)
Some projects are more promising in terms of quick adaption and uptake by the construction industry but many others remain as prototypes that require more development to become mature for the construction market.
The adoption of robots in the construction industry has been very slow, like many other new materials and processes in this relatively conservative industry. The need for academic research is therefore crucial to lead the industry in terms of adoption of fool-proof use of robots including digital 3D printing in construction.
For instance, theoretically the cost and lead time of 3D printing of concrete walls (especially curved walls) should be considerably lower than conventional casting. However, due to limited knowledge and skills in the methods and materials of 3D printing, in practice most projects can take a while before finishing, which increases the costs and lead time. Also, as there are not many 3D printing projects yet available, the overhead costs including the cost of printer set-up can be substantial. Another important aspect is the long-term durability and reliability of 3D printed structures, for which only limited data and experiments are currently available.
Another challenge is finding an alternative reinforcement system that can replace traditional rebars in reinforced concrete. Currently the application of 3D concrete printing is limited to non-load-bearing elements. Although achieving higher compressive strength for 3D printed elements is possible, tensile strength is compromised due to lack of reinforcements. Fibre-reinforced concrete and a few methods of printing reinforcements have been experimented with but none of that research has comprehensively addressed the reinforcement challenge in large scale 3D printing. The reinforcement problem is one of the main hurdles of complying with construction codes worldwide. The successful project of COBOD (Figure1) which complies with European construction code used hollow 3D printed columns which were then filled with rebars and conventional concrete.
CIES academic Dr Ali Kashani and his research team within the UNSW School of Civil and Environmental Engineering aim to address the main challenges of construction 3D printing.
Their new research facility will be used to fundamentally research, develop, refine, and systematically evaluate automated construction techniques for increased collaboration with industry, leading to rapid technology transfer. It is expected that the state-of-the-art research facility – which will come into operation in 2020 - will enable new methods of digital 3D printing by addressing the reinforcement issue and other main challenges of construction 3D printing.
"Many researchers around the world have studied a single robot for construction. It must be noted that just as conventional construction cannot happen by a single person, so it cannot be replaced by a single robot. A collaborative multi-robot system that is capable of construction of large structures in a safe, efficient and scalable manner is the key for future research on using robots in construction," Dr Kashani said.
UNSW can play an important role in construction automation not only in Australia but also internationally by fulfilling the need for a research facility to implement collaborative robots for construction activities. This research facility can be used for other construction automation process including, modular construction and structural assembly, shotcreting, BIM integration,  automated demolition, and automated bricklaying.
The developed technology may also initiate the first step for future construction automation into remote territories such as underground, ocean and space where strategic benefits exist. This research infrastructure is a platform for research and development in construction automation that can be used for cross-disciplinary projects by UNSW researchers, the construction industry and other researchers around the world.