Associate Professor Ehab Hamed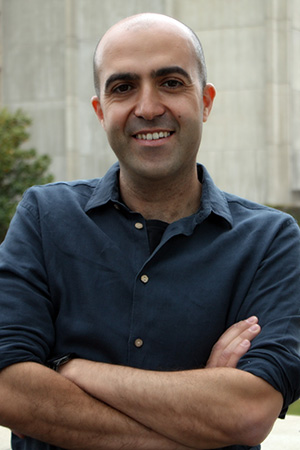 Associate Professor Ehab Hamed was drawn to the field of structural engineering, and saw an immense opportunity to find ways to enhance the safety of civil engineering infrastructure in a world that is changing constantly. He saw the opportunity to contribute to the industry by providing structural solutions that are more economic, durable, environmentally friendly and sustainable.
One such area is the use of precast concrete in construction. Modern construction techniques are mainly based on the use of precast concrete elements. However, their long-term performance is still a concern that needs to be better clarified and investigated.
Precast concrete walling is a great alternative to traditional construction techniques. The benefits offered by precast walling along with the growing availability of mobile cranes and the rising cost of bricklaying, have seen precast panels becoming the product of choice in the Australian construction market. In many cases, however, precast concrete wall panels are used blindly to some extent without adequate research findings to support methodologies.
Associate Professor Hamed is investigating the long-term creep response of wall panels including high-strength concrete panels and modern precast concrete sandwich panels. He has developed new theoretical models that are capable of predicting the long-term structural response and through these he is hoping to gain a better understanding of the structural behavior of these very popular construction elements.
Ultimately he aims to establish design guidelines and recommendations that will utilise their best advantages as energy-efficient and load carrying members – which will be extremely valuable from a practical perspective to design engineers.