Associate Professor Arnaud Castel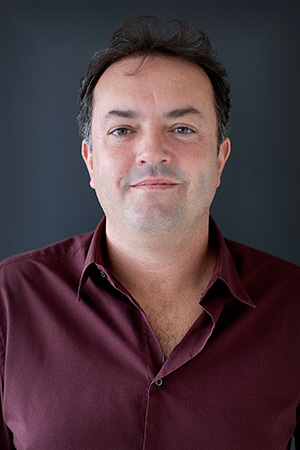 Carbon emissions from conventional concrete are second only to fossil fuels, and with the huge expected world increase in concrete consumption in the near future (especially in developing countries) there is an urgent need to reduce the environmental impact of construction materials through the use of alternative low carbon technology.
Associate Professor Arnaud Castel recognises this and has dedicated his research to studying the durability and sustainability of construction materials in order to achieve the 80% reduction in carbon emissions he believes is possible.
He aims to improve the methods used for the design of concrete structures by combining a better knowledge of the concrete properties, and innovative design procedures that have been adapted to severe conditions and incorporate new concrete technology such as low carbon concretes.
In his research, Associate Professor Castel investigates steel corrosion in concrete, the resistance of concrete to chemical attacks such as aggressive soils or in sewage systems and time dependent effects such as creep and restrained shrinkage induced cracking.
He is also investigating new materials that can improve the sustainability of concrete structures including geopolymer concrete, blended cements and manufactured aggregates.
Ultimately he hopes to develop a new generation of performance-based standards to design durable and sustainable concrete structures. This will come in the form of a performance based handbook that will be published through Standards Australia to assist engineers and end-users in specifying and using low carbon concrete with greater confidence and less risk.
In 2018 in recognition of his expertise and leadership in the field, Associate Professor Castel has been appointed Chair of a new international Technical Committee(TC) convened by the global body, the International Union of Laboratories and Experts in Construction Materials, Systems and Structures (RILEM).